Best headline of the year so far:  Giant phallus-shaped iceberg floating in Conception Bay surprises residents of Dildo, Canada.  Image from story: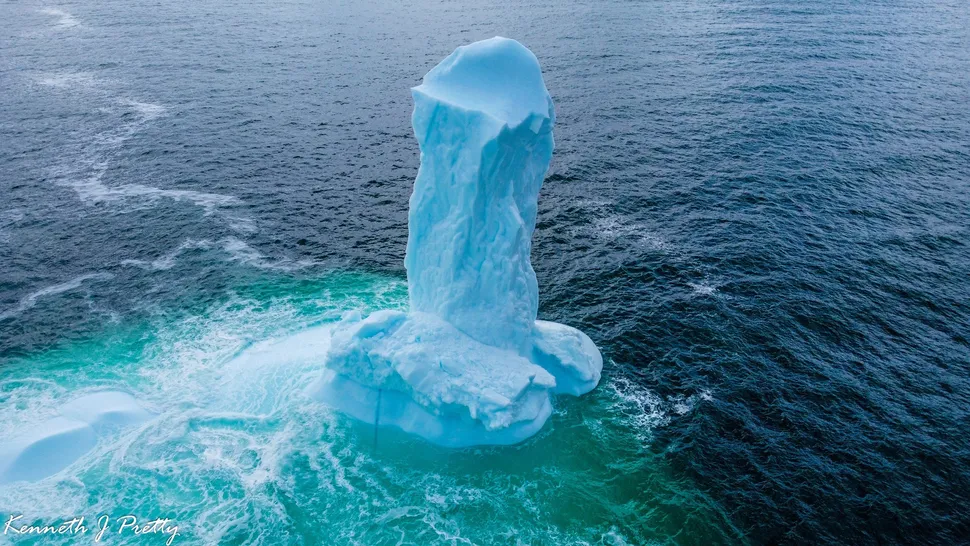 Yes, it's true, my sense of humor has not changed significantly since I was twelve years old.  On that subject I am not only unapologetic, I embrace it.
Now then…
On To the Links!
There's a first time for everything.
This, however, is nothing new.
National treasure Dr. Victor Davis Hanson weighs in.
I'm pretty sure cartels have control of a lot of the border now.
And everyone on the Left yawns.
To each according to his needs.
Tell him to demand in one hand, shit in the other, and see which hand fills up first.
Or, you could just mind your own damn business and leave me alone.
This Week's Idiots:
The daffy old Bolshevik from Vermont goes full Commie.
MSNBC's Zeeshan Aleem is an idiot.
Paul Krugman (Repeat Offender Alert) remains a cheap partisan hack, and an idiot.
Natural Stupidity appointed to oversee Artificial Intelligence.
Mother Jones' Tim Murphy is an idiot.
Salon's Amanda Marcotte (Repeat Offender Alert) is an idiot.
MSNBC's Michael Cohen is an idiot.  Sure, let's just keep borrowing, and borrowing, and borrowing, world without end, amen.  What a dipshit.
This Week's Cultural Edification:
While I was a bit on the young side for most of Cream's work, having older siblings exposed me to a lot of stuff from the late Sixties I may not have readily picked up on otherwise.  My older brother had several of Cream's albums, and that combination of Jack Bruce, Eric Clapton and Ginger Baker produced some neat stuff.
I always thought their 1967 album Disraeli Gears had some good songs.  One of my favorites is the side 1 opening tune Strange Brew.  Hearing this song always takes me back to when I was a kid hanging out with my big brother.  Here, then, is that tune; enjoy.