While I have a page up there (see header) about personal heroes, here is one more who
genuinely rates the title of Hero.  This is SSG Salvatore Giunta, the first living soldier to win the Congressional Medal of Honor since Vietnam.
It is men like SSG Giunta that renew one's faith in mankind.  There still are heroes in the world.  They don't wear capes, they can't fly, and they don't stick to walls, but they are heroes.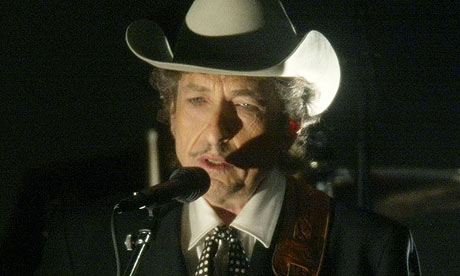 Moving along:  This is an interesting article on America's Songwriter, Bob Dylan:  The Bridge:  Bob Dylan, The 'Ruling Class,' and the 'Country Class.' Excerpt:
Angelo M. Codevilla's essay, "America's Ruling Class — and the Perils of Revolution," published this summer in the American Spectator, and released this week in book form, has already accomplished what few essays do: it has touched a nerve. In his essay, Codevilla contrasts the "Ruling Class," including both Republicans and Democrats but tending leftward in word and deed, with the the "country class," consisting of heterogonous individualists who'd rather be judged on their merits than their beliefs and affiliations. Despite its name, it should be emphasized that you can belong to the "country class" and still live in a tattoo-stained neighborhood in a big, fashionable burg like New York City. In fact, many do, even if they often feel a need to lower their voices.
And finally, ganked from our pals at Maggie's Farm:  Who got stimulated?  Chart by the Heritage Foundation.